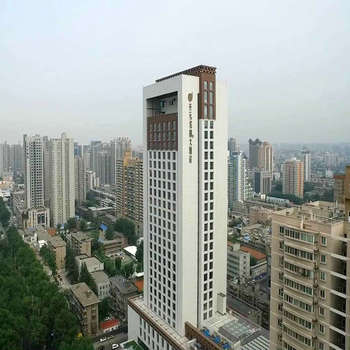 The New Century Grand Hotel provides a great place for travelers to relax after a busy day. Visitors to Xi'an will find that the New Century Grand Hotel is a fantastic accommodation choice.
Boasting a convenient location, the hotel is just 4km from Xi'an Railway Station and 40km from Xianyang International Airport. Being just minutes away from Jianzhukejidaxuelijiacun Metro Station allows guests to explore the city with ease. Guests will find Xi'an Duyue Painting & Calligraphy Academy, Chang'an University and Shaanxi Opera Research Institute Theater just a short distance from the hotel.
This hotel makes a great place to kick back and relax after a long day of sightseeing. Travelers requiring pickup service can book this directly through the hotel. This Xi'an hotel provides parking on site.
If you demand a high level of service, our guests have indicated that this hotel has excellent standards. For guests traveling with families, this hotel is consistently one of the most popular choices.